This store requires javascript to be enabled for some features to work correctly.
Free Powerhoop Workouts
14-day free trial
FREE SHIPPING TO UK, GERMANY & AUSTIRA
USE CODE: FREESHIP1
Free Powerhoop Workouts

14-day free trial

FREE SHIPPING TO UK, GERMANY & AUSTIRA

USE CODE: FREESHIP1
"Powerhoop weighted hula hoops offer a trim tummy and toned muscles in the abs, glutes, hips and thighs. Their weight, shape and size make them an incredibly versatile full-body fitness tool."
TOP TRENDING FITNESS PRODUCT 2023
The Hoops
"The Powerhoop Deluxe is at the forefront of the hula hoop game".
BRITISH FITNESS AWARDS - "BEST FITNESS BRAND" SHORTLIST
Powerhoop has made the shortlist at the British Fitness Awards within the "Best Fitness Brand" category!!
WINNERS WILL BE ANNOUNCED: SATURDAY 16TH SEPTEMBER 2023

Thank you for your votes and support!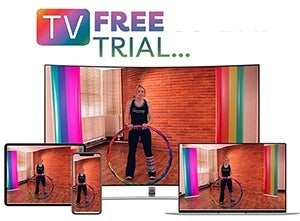 Online Powerhoop Workouts
Our professional Powerhoop instructors take you through exciting, varied weighted hula hooping and full-body workouts. Get serious about your fitness routine with videos for hoopers of all fitness levels and abilities.
---
GET YOUR FREE 14-DAY TRIAL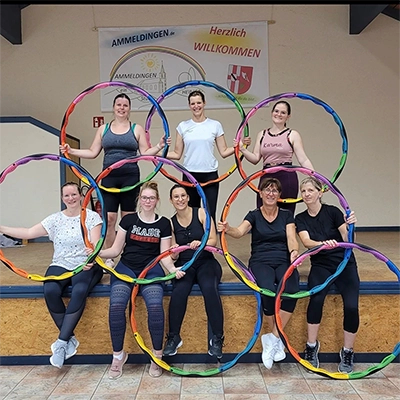 Find a Powerhoop class
Did you know that there are thousands of Powerhoop classes worldwide? Explore our class map, find a certified instructor near you and start your Powerhoop journey! Achieve your fitness goals, meet amazing people and discover your new favourite workout.
---
JOIN A CLASS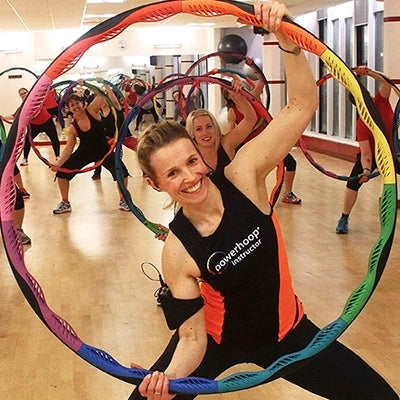 Become a Powerhoop Hula Hoop Fitness Instructor
If you are a fitness instructor or would like to become one, you will never make a better career decision than learning to teach weighted hula hoop fitness with Powerhoop. You will be amazed by the range of moves and activities to keep your classes fresh and fun.
---
ONLINE INSTRUCTOR TRAINING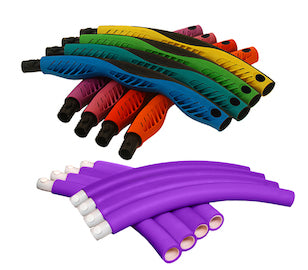 Buy a Powerhoop
Top-quality Powerhoops are made from durable polypropylene and phthalate-free foam rubber that is safe for homes with children. The patented, award-winning Powerhoop Deluxe is the world's best-selling adjustable-weight fitness hoop.
---
FIND YOUR HOOP