Do Weighted Hula Hoops Work?
If you've been paying attention to the fitness world, you may have noticed that weighted hula hoops are all the rage. But do they really work? And if so, how do they work? In this blog post, we'll take a look at these popular fitness hula hoops and whether they're worth trying...
Contents
Introduction
What is a weighted hula hoop?
Hoop types
Difference between a hula hoop and a weighted hula hoop
Benefits
Do they work?
How to use it?
Results
Reviews
Conclusion
Research notes
Introduction
The weighted hula hoop is 2023's top trending fitness equipment. Many people are intrigued to find out how effective they are and whether they should purchase a weighted hula hoop of their own.
Research shows that hula hooping can help improve your fitness level and tone your body. And, if you add some weight to your hoop, you can really see results.
Just like most fitness equipment genres, there are many types of weighted hula hoops on the market. If you choose the right model you will find out just how much they work wonders for your core, waistline and overall health.
Powerhoop is the world's best-selling weighted fitness hula hoop, with studies proving that the hoops help burn calories and build core strength. Hoops from other manufacturers may fall short when it comes to results, safety and durability. Many models have flimsy connectors that may snap during use, or have foam rubber that contains cancer-causing plastic softeners called "phthalates."
So, what is a Weighted Hula Hoop?
The idea is to hoop with incremental weight so that you strengthen your core and lose inches from your waist. There are varying sizes, weights and types to choose from depending on your goals and ability level.
The heavier and larger a hoop is, the easier it is to keep it spinning.
Weight: A hoop is considered "weighted" if it weighs over 1 kg (about 2.2 lbs). 
Size: Weighted hoops are usually around 100-102cm in diameter. 
Shape: Many hoops have a wavy inner surface to increase muscle stimulation during your workout.
Material: Foam-covered hoops are usually made from polypropylene or PVC plastics, covered in polyurethane or other types of foam to provide cushioning. The Powerhoop Deluxe is made from food-grade polypropylene and bonded with rubber in a unique overmoulding process. The rubber layer has patented, angled compression zones to minimise discomfort. 
Hoop types
"Smart" Swing hoops give the sensation of weighted hooping without the full benefits and results. They are made cheaply in Asia and have a number of drawbacks (see graphic below). Not recommended!
Fixed-weight hoops leave no room for upgrading as your core muscles become stronger. 
Adjustable-weight hoops offer the best results because you can tailor them to suit you along your personal fitness journey. Powerhoop is the world's best-selling adjustable-weight hula hoop.
What is the difference between a Hula Hoop and Weighted Hula Hoop?
The traditional hula hoop is a children's toy. Lightweight, plastic hoops are also used in dance routines, but are inefficient at building core strength.
The weighted hula hoop is a proven, serious piece of fitness equipment.
The main difference between the two is the size, weight and design of the hoop.
Benefits
Using a weighted hula hoop has many benefits to your health and happiness. Studies show that using a weighted hoop helps slim the waist, tone the muscles and strengthen the core. Other benefits include improved balance and coordination, along with a positive impact on mental health.

As the premium hoop on the market, Powerhoop offers reassurance that you are buying the best, with the best results in mind. Giving you the confidence to invest in a weighted hula hoop.
So, do weighted hula hoops work?
When hula hooping with a weighted hula hoop, it has been proven that it helps slim your waist, tone your muscles and strengthen your core. A study carried out on behalf of Powerhoop proved this and we are the only proven weighted hula hoop on the market. You will find that using the Powerhoop will be fun whilst you burn calories and get into great shape.
Results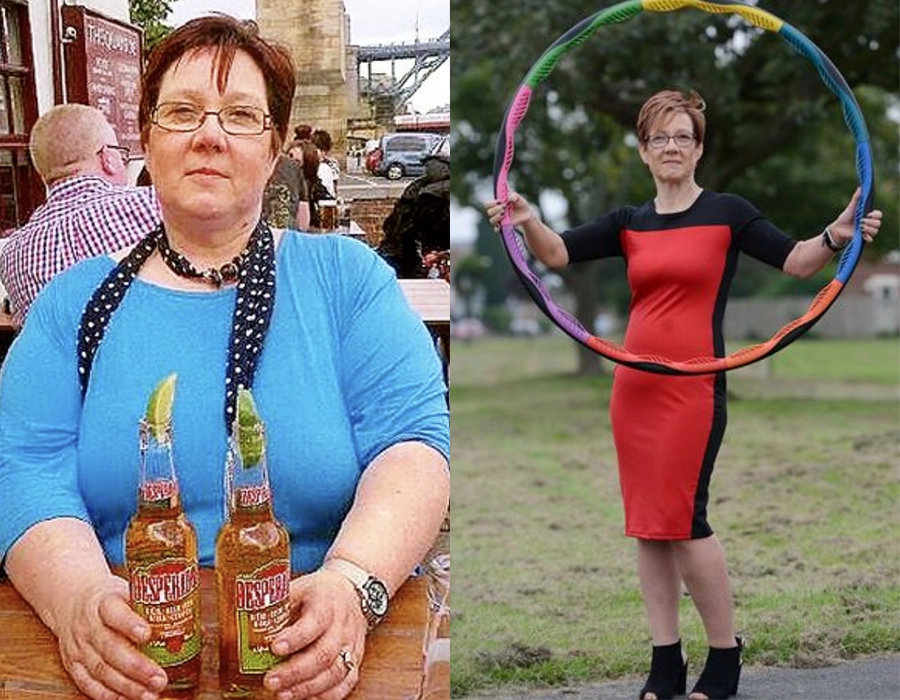 As mentioned above, you will only get results if you choose the right equipment. Powerhoop is the world's best-selling adjustable-weighted hula hoop. There's no comparison between a Powerhoop and cheap alternatives such as the swing hula hoop and other cheap hoops you'll see online.

We have Powerhoop customers all over the world who share their positive experiences with us. Some have had lots of weight to lose, and others have enhanced their already steady fitness levels. To see some of the feedback, check our results page.
Reviews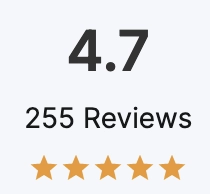 We ask our customers to review Powerhoop after every purchase. Although we know our hoop works we want to ensure our customers are getting the best results. Fair to say we have outstanding reviews and a community of hoopers who share their great review with their friends.
Conclusion
So, do weighted hula hoops work? The answer is a resounding yes! However, remember it is important to choose the correct fitness hula hoop when you start your journey. If you choose a cheap, poorly made version you are likely to be disappointed by your results.
If you're looking for an easy way to add some extra fitness into your life, give these hoops a try. Not only are they fun and a great weighted hula hoop workout, but they can also help with weight loss, toning, and improving your balance.
Invest in a Powerhoop and you will be in good hands.
 --------
Research notes
Study 1: A randomised controlled study in Finland compared walking and hooping with a weighted fitness hoop. The study concluded that with the same amount of energy expenditure (calories burned), hooping significantly reduced waist size, decreased abdominal fat percentage, increased trunk muscle mass and lowered LDL cholesterol in overweight subjects. Read the full article.
Study 2: A study at the University of Wisconsin concluded: "The findings from our commissioned study indicate that hooping [with a weighted fitness hoop] delivers a total-body workout that can improve flexibility and balance while strengthening the back, abdominal, arm, and leg muscles." -Cedric X. Bryant, PhD, chief scientific officer of the American Council on Exercise (ACE). Read about the Wisconsin Study.
Study 3: Even more compelling, a study by researchers at Canada's University of Waterloo Spine Biomechanics Laboratory,* one of the world's foremost sports medical research facilities, has now confirmed that regular Powerhooping causes the waist to shrink. The subjects were fourteen mildly overweight women who used a Powerhoop for fifteen minutes per day, five days per week, over a period of six weeks. The researchers collected several types of data, including calories burned, subcutaneous fat measurements, subjects' body measurements and muscle activation.
On average, subjects experienced a significant decrease in waist and hip circumference and waist‐to‐hip ratio. The average reduction in waist size was 3.35 cm, with three of the fourteen subjects losing between 5 and 7.5 cm around the waist. The hips also shrank, but not as much. (The "hourglass shape" was therefore accentuated.)
Here's an independent article about the benefits of hula hooping.